Be Part of Aviation History
Join TAVAS
TAVAS Membership is open to anyone, anywhere, with an interest in seeing and supporting aviation's incredible early history.
TAVAS Members literally give aviation history a future. By becoming a TAVAS Member you will be helping to support our museum, our flying activities, and our ability to expand this unique aircraft collection.
We really can't do all this without you.
TAVAS Membership is Great Value

FREE
MUSEUM ACCESS
$15 value per visit!

member-only

EVENTS & OFFERS
Unique events, item sales, and more

FREE

IN-DEPTH NEWSLETTER
Packed with articles and updates!

FREE

FOKKER D.VII MODEL TO BUILD
Approximately 1/32 scale!
Get all this and more – and help keep Australia's aviation history alive – all for only $47 a year!
TAVAS Membership
The Benefits
As a member of TAVAS you'll get to enjoy:

Unlimited free entry to the TAVAS Early Aviation Museum

Access to member-only events, such as Meet The Fokkers presentations

Exclusive access to special offers and artefact sales

Early advice of upcoming events and activities

Invitation to take part in building projects and fly-ins

Free Fokker DVII model to build (approx. 1/32 scale)

Our free in-depth quarterly newsletter, 'Contact'
Click here to download a sample copy
But best of all – you'll gain a window in time, where you can be a witness to the development of powered flight in all its magic, science, primal engineering and deadly deployment.
All it takes is AUD $47 per year.
So go on. Be a part of aviation history. Join now.
Join TAVAS Now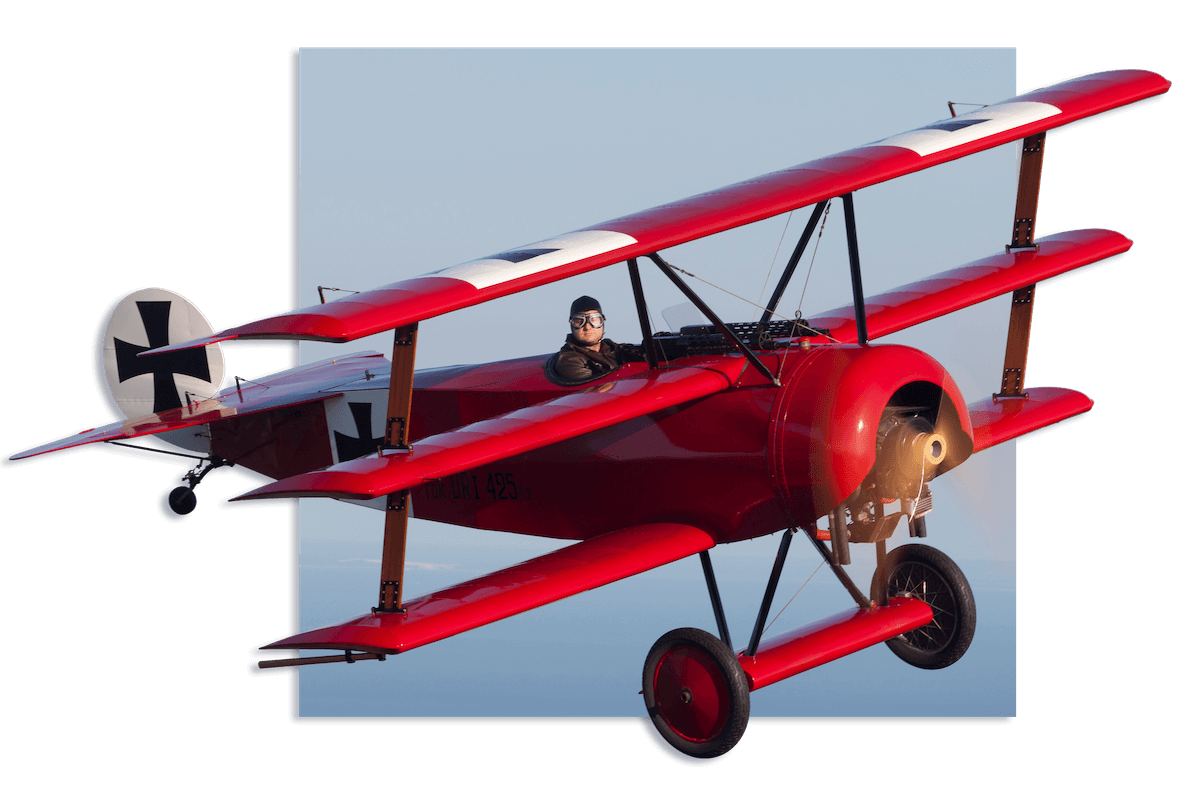 $ 47 AUD
Your annual membership will help us display, fly and grow the TAVAS collection.
So we can fulfill your membership, please complete all your details in the Payment form. You can pay using PayPal or your credit card (i.e. as a guest).
TAVAS is a registered Not For Profit organisation.

ADDRESS
Hangar 106, Eagle Lane
Caboolture Airfield, QLD
AUSTRALIA 4510

OPENING HOURS
10am to 3pm
Thursday to Sunday
We remain closed until further notice
© 2019 The Australian Vintage Aviation Society
Caboolture Warplanes Museum, Caboolture Aviation Museum, Caboolture Museum